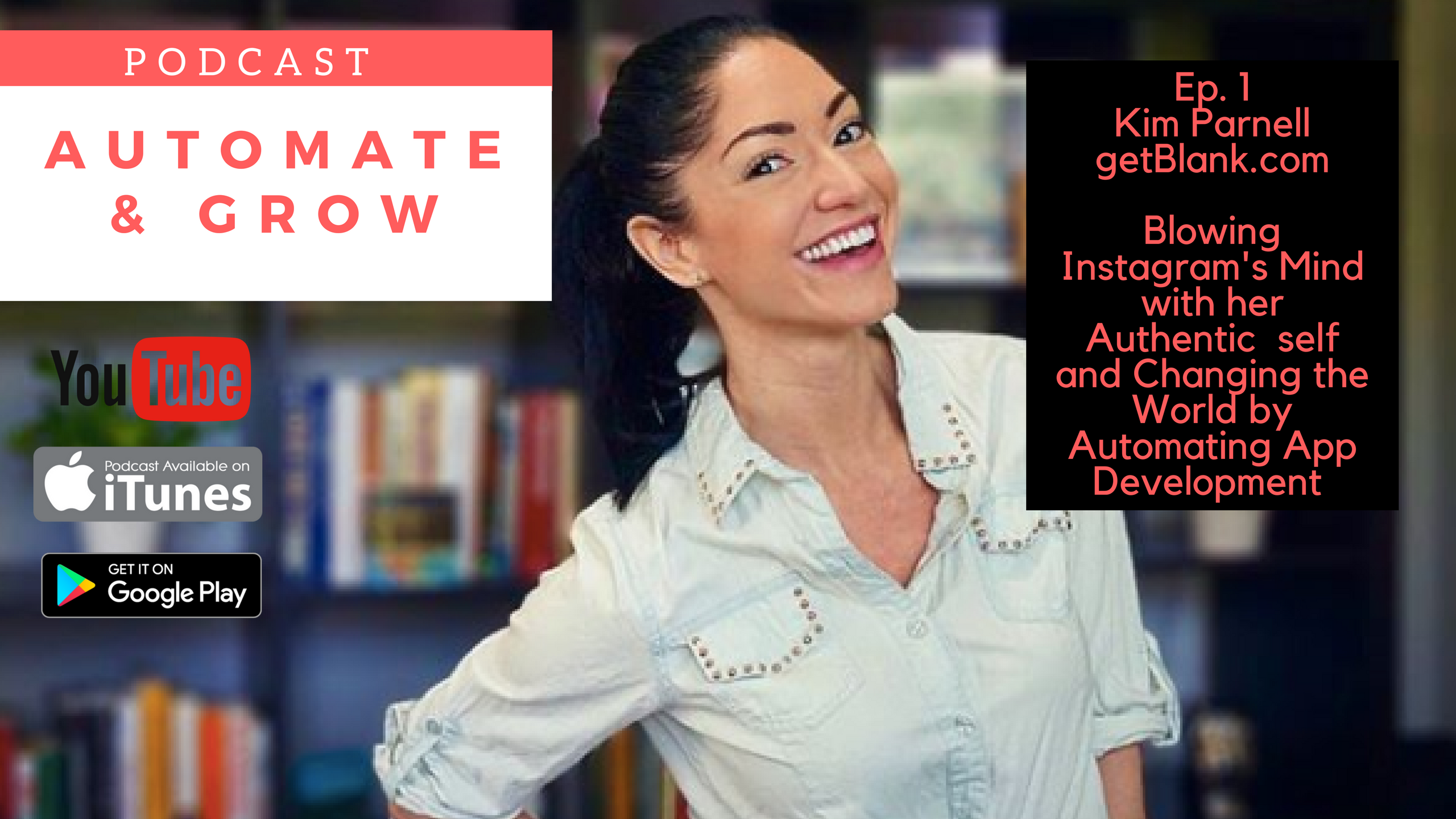 Subscribe and Listen to Automate & Grow Podcast
This is the first episode of the Automate & Grow Podcast where we talk with experts and business leaders about growing our business by creating digital products (apps, SaaS, digital content etc.) and automating marketing, sales and supporting using digital platforms and technology.
In this episode, the first ever I chat with Kim Parnell Tech startup founder and digital influencer about her entrepreneurial journey, creating Blank a digital platform to enable automatic creation of iPhone and Android apps plus a back end as a service, Bitcoin, blockchain and crypto currencies, creating social engagement on Instagram and more!
Recorded at WorkHaus in Toronto, this was the night of the Automate and Grow book singing December 4, 2017 @ WeWork Toronto
Follow Automate and Grow
https://www.automategrow.biz
http://www.cloudadvisory.io
http://www.instagram/automategrow.biz
Follow Kim Parnell
http://www.instagram.com/kimbigK
http://www.getblank.com
https://workhaus.ca/