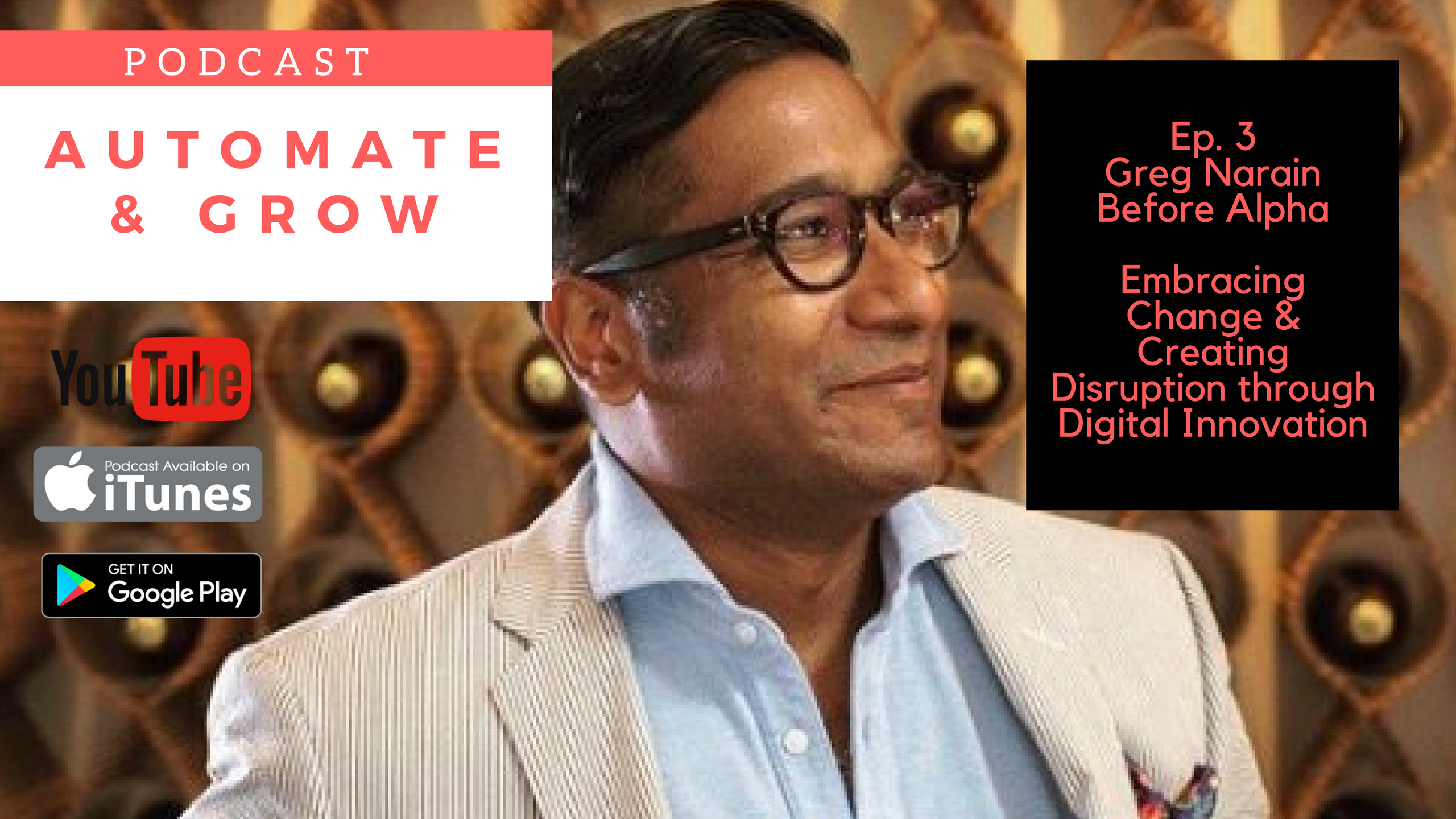 Subscribe and Listen to Automate & Grow Podcast
How do you innovate using digital technology?
We talk with Greg Narain from Before Alpha a digital innovation strategy agency. Greg has graduated y-combinator as a founder of Chute, was VP of Product for Klout and founder of Lil Grams.
Greg and his team help businesses create product disruption through a framework and expertise around digital technology product development. If you want to learn how a world class entrepreneur and digital product innovator thinks, watch this episode.
The conversation might be challenging in parts especially if you are afraid of technology but the mindset and approach of Greg will blow your mind and help you blow your customer's mind. We also talk about how AI and Robots create opportunity and how the future is freelance.