Venue
WeWork Long Beach
100 West Broadway Floor 3 (Suite 3000), Long Beach, CA 90802
Long Beach, CA, US, 90802
Have you struggled with marketing automation, sales CRM and creating customer success?
Join us at WeWork Long Beach for the Automate & Grow book launch Happy Hour.  Enjoy a fireside chat hosted by the author, Michael Devellano. Michael will be sharing his insights on the future of digital software, services, and automation.
Have you ever wondered how to create more free time and to scale your growth? The use of marketing automation, sales and customer support technologies can help you do this. Automate and Grow provides a blueprint for startups, small and medium businesses to address the use of these and supporting digital technologies to modernize your business and offer customers an exceptional customer experience. If you have been struggling with CRM, Email and Digital Marketing and how to provide self-service customer support, this is the book for you.
Beer & Pitches
A new series of networking events at WeWork Long Beach. Join us for networking, drinks & amazing stories/pitches from local entrepreneurs, professionals & creators.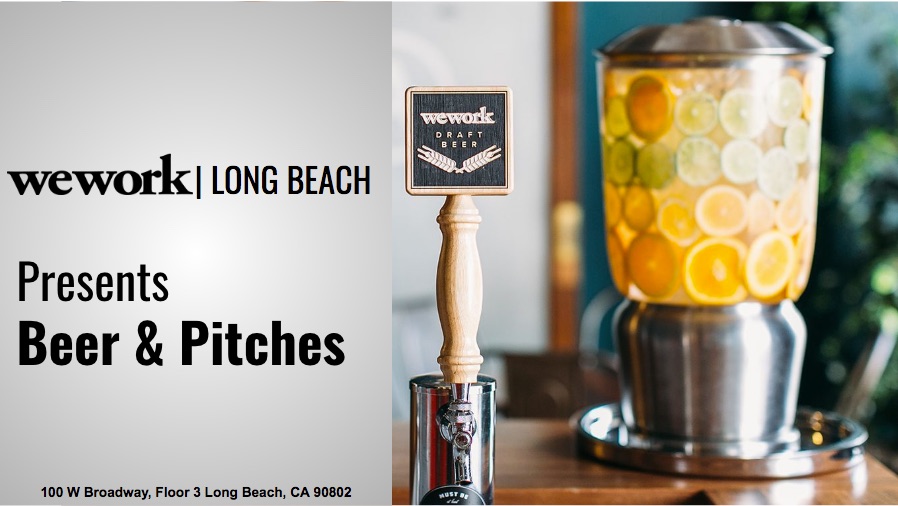 If you are looking to collaborate please contact me at steven.olvera@wework.com 
WeWork Mission:
To Create a World Where People Work to Make A Life, Not Just A Living! 
When we started WeWork in 2010, we wanted to build more than beautiful, shared office spaces. We wanted to build a community. A place you join as an individual, 'me', but where you become part of a greater 'we'. A place where we're redefining success measured by personal fulfillment, not just the bottom line. Community is our catalyst. Learn More! 
Contact Us: 
longbeach@wework.com or Call us at 562-548-1134